Welcome to our true ghost stories page ... true stories about ghosts, hauntings, poltergeists, spirits and other paranormal events told by our ghost specialists and contributing psychics.

Seems like half the people in the world have a true ghost story. Ghost stories presented here are from our ghost help and haunting specialists. Often, visitors to our site want to know, "what are some the more interesting or unusual ghostly encounter you've had?". To answer that curiosity, each of our paranormal specialist has provided a ghost story people may enjoy.

Some of the ghost stories are mild and tame, and some are a bit more intense. Just a warning. All are true. Some cover ghosts and haunting and some the "negative energy" which seems intelligent and often is involved in hauntings.

Naturally, some of our clients DO NOT want to share their ghostly encounters. So, the selected true ghost stories represent personal experiences of our ghost helpers and contributing psychic mediums.

Now, if you are ready for some true ghost stories, just select the ghost help or spirit specialist to read a REAL ghost story. Enjoy. And, just to remind you, if you need help with ghosts, poltergeists, hauntings or paranormal events, our ghost helpers are available to help professionally.

Like many of our clients, you may not think you will ever need help with a ghost or haunting right now. But, you never know if you will be the next to find out there is more to ghosts, spirits and hauntings than just stories ... so keep our 1800 number handy.

Our True Ghost Stories



"I thought it might be interesting to visitors if I shared a couple of stories of ghostly encounters. These seemingly paranormal events are more common than most think. Once, while living in the US Southwest, a land full of ghosts and spirits ... "
Coffee's Ghost Haunting Story



"Several years ago I was asked to participate in a popular, nationally broadcasted Halloween radio show. The radio host provided a ghost tour of a location reported to be haunted. Guests were invited to help prove or disprove any paranormal activity. ... "
Juliana's True Ghost Story




"It was mid-winter. The conditions were terrible for driving. At the time I lived in Maryland and my sister lived in Colorado. We both left the same time from our homes to drive to Illinois. But, we had to go. Our father was very ill and ... "
Delia's Ghost Calls




"Often, our trips to graveyards ended up being somewhat of a treasure hunt as graves may not be well marked or grave locations were improperly mapped. As a clairvoyant and clairaudient I can see and hear spirits should they wish to communicate... "
Mazie's Small Town Ghosts
Other Psychic Mediums Tell Of Ghostly Encounters ...

"My daughter was working as a manager at a Restaurant/Lounge near the Taos Ski Valley. One night on her way home, she swerved on the curved highway to avoid what she perceived as a dog on the road. Her car went air-born and landed in a gully between three trees. Amazingly, she somehow got out ... "
Sophia's Helpful Ghost


"Along the school bus route was an large, old, home. On the front porch would always be what I can only describe as a VERY old man and woman, both sitting and rocking in old rocking chairs, both with a serene smile. One window was dimly lit by electric candle light ... "
Stella's Texas Ghosts

"My husband and I traveled to England for an extended visit. We were thrilled we could stay with a dear friend in a cottage in a small town. Soon as we arrived at the cottage I could feel the presence of a spirit. I 'knew' a spirit was there. Even the air pressure seemed to change when you entered her home, especially upstairs ... "
The Ghost Hostess


"It was a dark and stormy night ... not in my ghost story ... tonight as I write to you about my true ghost story. Not all ghosts are people. Often our animal friends can visit us in ghostly form. Let me tell you my true ghost dog story. Neighbors thought we were crazy for purchasing such a run down, fixer-upper. The previous..."
Louisa's Ghost Dog


"I was doing a reading for a really nice woman whom I'll call Jenny. Jenny was upset over losing her husband. As I was talking with her I kept seeing an image of a penny going up a wall. I kept trying to ignore this vision because obviously it was it was a scene from the movie 'Ghost'. However, the vision returned ... "
A Smoking Ghost Visits
True Ghost Story Contributions From Some Of Our Former Ghost Advisors ...
Rebecca's True Ghost Story
"Many years ago, I worked in a salon and spa where I helped clients with skin and nail care. One of my co-workers, Carol, was a hair stylist and we shared a client named Mandy. Mandy was a wonderful single mother with whom I shared one of those inexplicable connections ... " Read More

Ghost Mechanic Story
"Ghost and spirits have a knack for manipulating magnetic and electrical energy. Anyone who has recorded ghostly voices in seemingly empty and silent rooms know this fact. Spirits can also often feel a need to complete some mission left undone in life. Such is our ghost mechanic ... " Read More

The Family Ghost Story
"When I was 4 months pregnant with my daughter my mom and I began making plans for her to make an extended visit to our home so my mother could be here for my daughter's birth. Coincidently, my mom decided to move to a new home just as my husband and I had decided to move ... " Read More
A True Tale Of A Haunting
"As a mother of two children, I lived in a beautiful Tudor-style home that had been relocated from its original site. It was a very old house filled with unusual and old world craftsmanship. But within half an hour or so visitors would leave ... " Read More

The London Ghost
"The majority of earth bound spirits, or ghosts, are harmless. But, there are some very disturbed spirits out there. I would not wish an encounter with an anger ghost or a spirit tainted with evil on my worse enemy. With 40 years experience in the paranormal field and as a professional psychic medium ... "
Read More

Living In A Haunted House
"I lugged boxes one at a time up to our storage unit on the third floor. Of course, I ended up moving on one of Washington's rare hot summer days. Walking past one of the empty storage rooms, I notice an icy cold spot. Each time I passed that empty room I knew we were not alone... "
Read More
A Ghost Says Thanks
"In the summer of 1995, my soon-to-be-husband Scott and I were returning home from a friends house very late, around 1:30 AM. Scott and I had taken sperate cars to our friends party, so I was following Scott down a normally busy highway. Suddenly, up ahead, there were clothes scattered all across the road ... " Read More

Ghost Energy Story
"Years ago, when first starting my professional career as a psychic and spirit medium, I worked with a co-op of psychics. We answered calls in one of the oldest commercial buildings in town. We psychics took turns answering the phones and contacting clients. Our phone line was a 24 hour service ... "
Read More

Hawaii Ghost Story
"One night, one of my bowls started moving around the coffee table on it's own. Being psychic (and having experienced many 'paranormal' things since childhood) this mysterious moving bowl did not spook me so much as make me curious ... "
Read More
A Halloween Ritual
Of course a haunting or poltergist can cause problems. But, little is said about how objects can carry powerful negative energy which can also cause just as much trouble. Such objects can cause all sorts of problems. Especially when you ... Read More

The Tormented Ghost Story
"We all went to the woman's room and as soon as we entered I was stunned with the immediate psychic impressions. There was a very troubled energy reaching out. An impression of a woman in despair. My roommate had" .... Read More

The Near Death Experience
When I was a child of 5 I had a near death experience (NDE). I went through the process of floating above my body, while watching the doctors administer a spinal tap. I then floated out into the hospital hallway and tried speaking with people .... " Read More
Ghost Help ... The Place To Find Help With Hauntings ... Spirits ... Poltergeists ... Apparitions ... And Things Going Bump ... In the night ... Call us anytime :)
" All consultations and personal readings are one-on-one, private and confidential. Our ghost and spirit experts look forward to meeting you and answering all your questions. You are welcome to call anytime!" Still have questions? Call toll free anytime. There is no charge to call and get questions answered about appointments, privacy, fees for services and related issues. It will always be up to you if and when you decide to obtain a personal consultation or reading."
Toll Free For US And Canada
1-800-340-8374
Spirit Specialist Delia
Ghost Help With Juliana
Psychic Coffee's Ghost Help

Haunting Help With Mazie
True Ghost Stories
Ghost Resources
Purchase
Home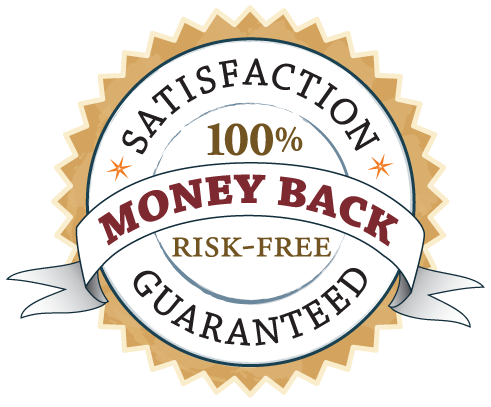 For Entertainment Only. Must Be 18+ For Readings, Consultations And Services.
This page copyright 1800 Ghost Help . We absolutely respect your privacy.
Proudly indexed at: Psychics Directory 1-800-Psychics Psychics Directory Network