My Story Of Living In A Haunted House
"Sometimes it is best, when having to live in a haunted home, to think of the ghosts as neighbors and not guests. It is very possible the ghosts may view you as the guest, since the ghosts were likely there first. As long as ghosts behave themselves, coexistance is likely to be more tolerable, and treating the ghosts like neighbors can help with this effort. This I know from experience ... as my own true tale of living in a haunted house will reveal ... "

"One of the things military wives do well is move. I considered myself an expert at the task and didn't raise an eyebrow when in July of 2001 I moved our family to an old Navy base in Washington State. Although there was some new housing on the base (which all looks the same), we were assigned to quarters in one of the oldest sections of the base. Driving along the park like setting, I noticed that each house had developed it's own unique charm over time. From quaint craftsman houses, to housing resembling miniature plantation homes, this part of the base had been housing U.S. Navy families for the better part of a century."

"Our new home would was at the top of a hill; a large three story brick building with an eerie presence that was awaiting us inside. The first two stories were divided into a four-plex in order to house four families. The entire third story was converted into a storage area. Decades ago, the third floor had been the servents quarters for a wealthy family who had owned the home. Entering the building, you were greeted by hardwood floors that covered the living room and dining room. French doors separate the two rooms. There were high ceilings and many windows which added to the charm. A grand, marble staircase with a low railing led to our flat. This staircase then continued up to the third floor. We would be occuping the upper, right portion of the house. A small back porch sat off the back of the kitchen and was shared with the flat next to us. Another set of stairs continued to the third floor."

"I lugged boxes one at a time up to our storage unit on the third floor. Of course, I ended up moving on one of Washington's rare hot summer days. Walking past one of the empty storage rooms, I notice an icy cold spot. Our storage was at the end of the hall. Each time I passed that empty room I could feel we were not alone."

"Not long after we settled in, I noticed my son constantly leaving the closet light on in his room. I repeatedly reminded him to turn off the lights and my patience was fading. He protested repeatedly that he wasn't turning on the light. His childish denials only angered me more. Late one night, I again found the light on. However, he was sound asleep and there was no point waking him up to argue about it. I reached in the closet and turned the light off. No sooner did I reached the bedroom door when the closet light snapped on. 'Ah-oh', I thought, the presence I had sensed earily was obviously more active than I expected. I decided to lie next to my sleeping son and observe what was going on. In the middle of the night I could hear footsteps up and down the third floor hall above us. I realized the icy spot on the third floor was directly over the closet in my son's room. It was offical. We had moved into a haunted house."

"I decided the best approach would be to treat this ghost(s) as neighborly as I could. This place was our home, however, we were passing through and this building was obviously also the home of these spirits. I did not sense any sort of malnevolance. This haunting was more of a pranster or bored ghost. Maybe a child? Like any other neighbor, I would be understanding and tolerent AND make clear what I would and would not tolerate."

" On one occasion, I could hear a child playing in the living room in the middle of the night. I stomped down the hallway and sternly told my son to go back to bed. I looked around and no one was in the living room. I looked in my son's room and he was sound to sleep (the closet light was on once again). Before going back to bed, I scolded this spirit saying even ghosts need to get some rest! Just like we did."

" I was none too pleased when one morning I had to run out of the house with the kids because the third floor storage fire alarm went off. The base fire department arrived to find no fire on the third floor. 'Maybe the battery was old', I was told. Just as the firemen prepared to leave, the alarm went off again at the opposite end of the third floor. 'Maybe it's an electrical problem', I was told. How can two battery operated fire alarms have the same electrical problem?"

"One evening while having tea with my neighbors Jen and Connie on the back porch. We had all become friends, now. Connie began to confide in Jen and I that various quarters on this base in Washington were rumored to be haunted. She talked of strange things with electricity and even furniture moving at some of the grandest homes. Finally, Connie shared what was really on her mind. She had a guest visiting who went into the kitchen one night and suddenly all the kitchen cupboards and drawers opened at once. Understandably upset, Connie's guest high tailed it to a local hotel. Then, Jen confessed one night she heard a child coughing in her daughter's room for several minutes and went to check on her. Then, Jen remembered her daughter was spending the night at a friend's house. We all felt very relieved to be able to share our ghostly stories. While we sat there, Jen's watch dog, a boxer, decided to walk up the steps to the third floor storage area. He was about half way up when he whimpered and walked back down backwards."

"Eventually, it was time to move once again. As I walked through the final inspection with the housing representative I worked up the courage to ask about reported haunted houses. 'Is it true that the quarters on this base are haunted?', I asked. The representative smiled and said she had some reports regarding other quarters, but never ours. 'Well', I told her 'I have been living in a haunted house. Just so you know.'"
---
Our thanks to Mindi for her haunted house story
" All consultations and personal readings are one-on-one, private and confidential. Our ghost and spirit experts look forward to meeting you and answering all your questions. You are welcome to call anytime!" Still have questions? Call toll free anytime. There is no charge to call and get questions answered about appointments, privacy, fees for services and related issues. It will always be up to you if and when you decide to obtain a personal consultation or reading."

For Ghost And Haunting Help
1-800-340-8374
(Toll Free For US And Canada)
Spirit Specialist Nancy
Ghost Help With Juliana
Psychic Coffee's Ghost Help

Haunting Help With Mazie
True Ghost Stories
Ghost Resources
Purchase
Home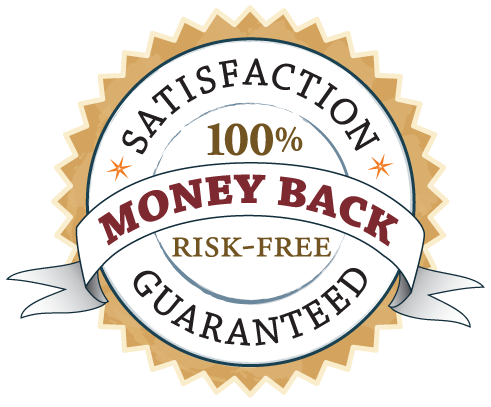 For Entertainment Only. Must Be 18+ For Readings, Consultations And Services.
This page copyright 1800 Ghost Help . We absolutely respect your privacy.
Thanks For Visiting Our Haunted House Story