The Ghost Dog Story
"It was a dark and stormy night ... not in my ghost story ... but tonight as I write to you about my true ghost story. Not all ghosts are people. Often our animal friends can visit us in ghostly form. Let me tell you my true ghost dog story ... "

"My then husband, Bob, and I purchased an abused house in Florida. Neighbors thought we were crazy for purchasing such a run down, fixer-upper. The previous owner was not such a nice person, and we quickly discovered he had not such nice friends who would show up looking for him. Bob decided we needed a dog, especially to keep me company when he was not home. We decide the best thing to do was to visit our local Humane Society and give a dog a second chance with a new home. We adopted a beautiful female Doberman we named Sham"

"Our new home was large and spacious. The lay out was such that it was a straight shot from the back door entering the kitchen, through the dining room, into a large livingroom and then out the front door to our front porch. We ended up 'camping out' in the large livingroom. The property around the house was largely unfenced so, for a while, we decide when Sham was outside she would be secured beneath a big grandfather oak in the backyard."

"It was a typical, hot, summer day in Florida. I decided to open all the doors and windows while I worked on renovations in the livingroom. I took Sham outside and leashed her beneath the tree, made sure she was comfortable, and went started work in the livingroom. While up on a ladder I caught a glimpse of a dog rushing across our front porch. Before I could get down, this dog rushed into the livingroom toward the kitchen. 'Oh no', I thought, 'Sham is loose and running around like a crazed animal'. So afraid she would run off and get lost in her new surroundings I began dashing from one room to the yelling 'Sham! ... Sham! Come here!'. Sham was nowhere in the house. I ran outside and there was Sham, still leashed to the tree. She got up, stretched and began wiggling her little nub of a tail at me. How could a strange dog run through the house, passed Sham, and she never noticed? Now, I was a bit spooked. It was like a ghost dog had just run through our house. I took Sham inside with me and made sure all the doors were closed."

"That afternoon when Bob came home from work I decided not to say anything about what had happened. Before I brought dinner out into the makeshift eating area in the living room, I put Sham back out at the oak tree to feed her. I looked around to make sure that there were no other dog around. I closed the back door and brought dinner to Bob in the living room and returned to the kitchen to make my plate up. Within seconds of walking into the kitchen I hear Bob yelling 'Here Sham!!! Come here girl!!!' "

" 'I thought you leashed her outside!', Bob yells to me. 'I did!', I reply, rushing to the livingroom. 'Well, she's running through the house', Bob says. 'How?' I say, 'all the doors are closed'. Bob and I look through the house. No dog. Bob goes outside, and again, there is Sham, leased to the tree and utterly unconcerned. Bob starts swearing up and down he saw a dog running through the house. Finally, I tell him about my ghost dog encounter that day. 'Guess we inherited a ghost dog', I tease him. Now, Bob has no mental room for the paranormal and dismisses the whole incident. I, however, do not suffer from that form of limitation."

"Over the days that followed, I began inquiring around the neighborhood about a dog that may have lived on our property before we purchased it. Yes, there was a dog belonging to the previous owner. Finally, one neighbor informs me that the previous owner had a dog who died not long before he sold the house. It was rumored the dog was buried on the property. The dog's name was Bo. Instantly, I recognize the name. 'Bo' is spray painted across an old barn door at the back of our property."

"Not long after I discovered what I believed was the identity of our ghost dog that an old, half starved dog shows up at our door. We took him in, nursed him back to health and named him Bo. He quickly became Sham's new best friend. When they could get away with it, they charge through the house, paws pounding the floor with tags jiggling. Bo turned out be very protective of our family and property. Bo was not young. He passed on too soon after joining our family and we buried him in the pasture."

"The night after we buried Bo I was awakened by the sound of a dog running through the house. I could clearly hear the paws pounding the floor and the jiggle of dog tags and I knew it was Bo. He was telling us he was still around, still guarding our home. Just like ghost people, our animal friends can often decide to lovingly haunted the places where they lived."
---
Tarot Reader And Psychic Louisa, is one of the featured tarot readers at 1800 Tarot. Although a specialist at love and relationship readings, she is also an experienced clairvoyant who will not shy await from ghost questions. Below you will find contact information if you wish to contact her. Our thanks to Louisa for her contribution to our Ghost Stories selection.
" All consultations and personal readings are one-on-one, private and confidential. Our ghost and spirit experts look forward to meeting you and answering all your questions. You are welcome to call anytime!" Still have questions? Call toll free anytime. There is no charge to call and get questions answered about appointments, privacy, fees for services and related issues. It will always be up to you if and when you decide to obtain a personal consultation or reading."

For Ghost And Haunting Help
1-800-340-8374
(Toll Free For US And Canada)


You can reach Louisa at:
1-800-326-5923
Louisa's Personal Ext: 7324
Spirit Specialist Nancy
Ghost Help With Juliana
Psychic Coffee's Ghost Help

Haunting Help With Mazie
True Ghost Stories
Ghost Resources
Purchase
Home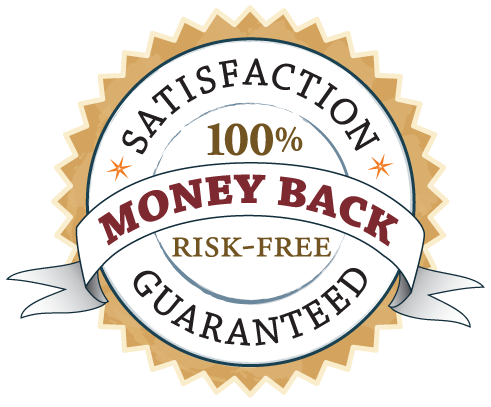 For Entertainment Only. Must Be 18+ For Readings, Consultations And Services.
This page copyright 1800 Ghost Help . We absolutely respect your privacy.
Thanks For Visiting Psychic Louisa's Ghost Dog Story